Lung Cancer: How Well We Have Fared?
Keywords:
Adenocarcinoma, Chemotherapy, EGFR, Lung cancer, Driver mutations
Abstract
Lung Cancer has been one of the most common causes of death worldwide. With the death toll increasing in millions every year globally it has become a global scourge. With poor prognosis and disappointing 5 years survival rate post diagnosis, treatment for this disease has been ambiguous. Various advances in treatment are being made but till date the 5 years survival for major patients remains a dream. This review encompasses different treatment options that are available, problems associated with treatment and future perspective for the treatment of lung cancer. © 2022 iGlobal Research and Publishing Foundation. All rights reserved.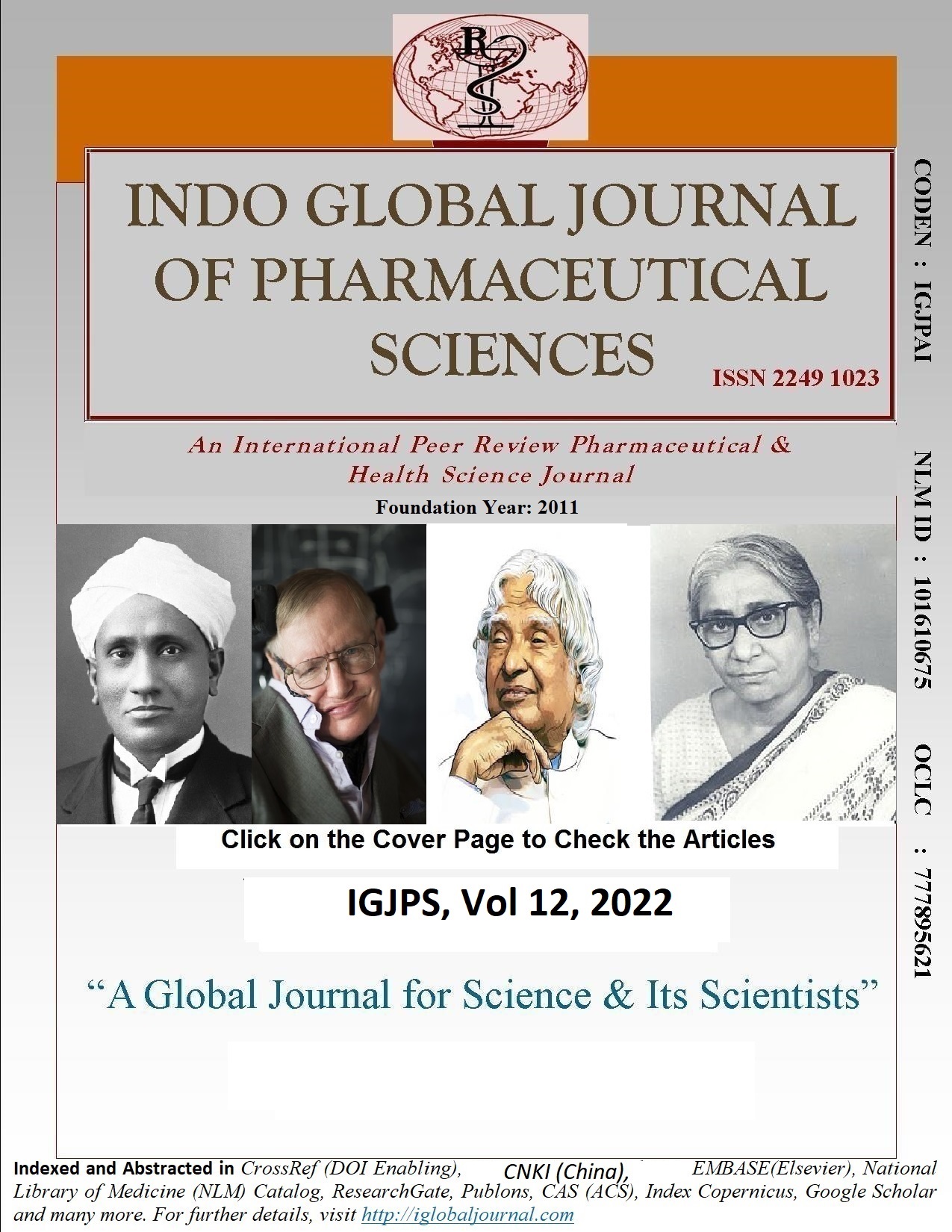 Downloads
How to Cite
Patil, P. S., & Mahajan, H. S. (2022). Lung Cancer: How Well We Have Fared?. Indo Global Journal of Pharmaceutical Sciences, 12, 82–91. https://doi.org/10.35652/IGJPS.2022.12007