Clinical Translation of Gold Nanoparticles into Effective Neuromedicines: Bottlenecks & Future Prospects
Keywords:
Gold nanoparticles, Neuromedicines, Nanotechnology, Bottlenecks
Abstract
Nanotechnology is the most interesting and advance area of research field in the current date. Nanoparticles are defined as a substance whose particle size varies between 1-100nm.This review focus on the potential of gold nanoparticles to be used as an alternative to available neuromedicines due to their various unique properties. This paper also deals with advantages of gold nanoparticles over available neuromedicines along with various bottlenecks in the translation of gold nanoparticles into effective neuromedicines and the future perspective or scope of gold nanoparticles to be used as neuromedicines. © 2022 iGlobal Research and Publishing Foundation. All rights reserved.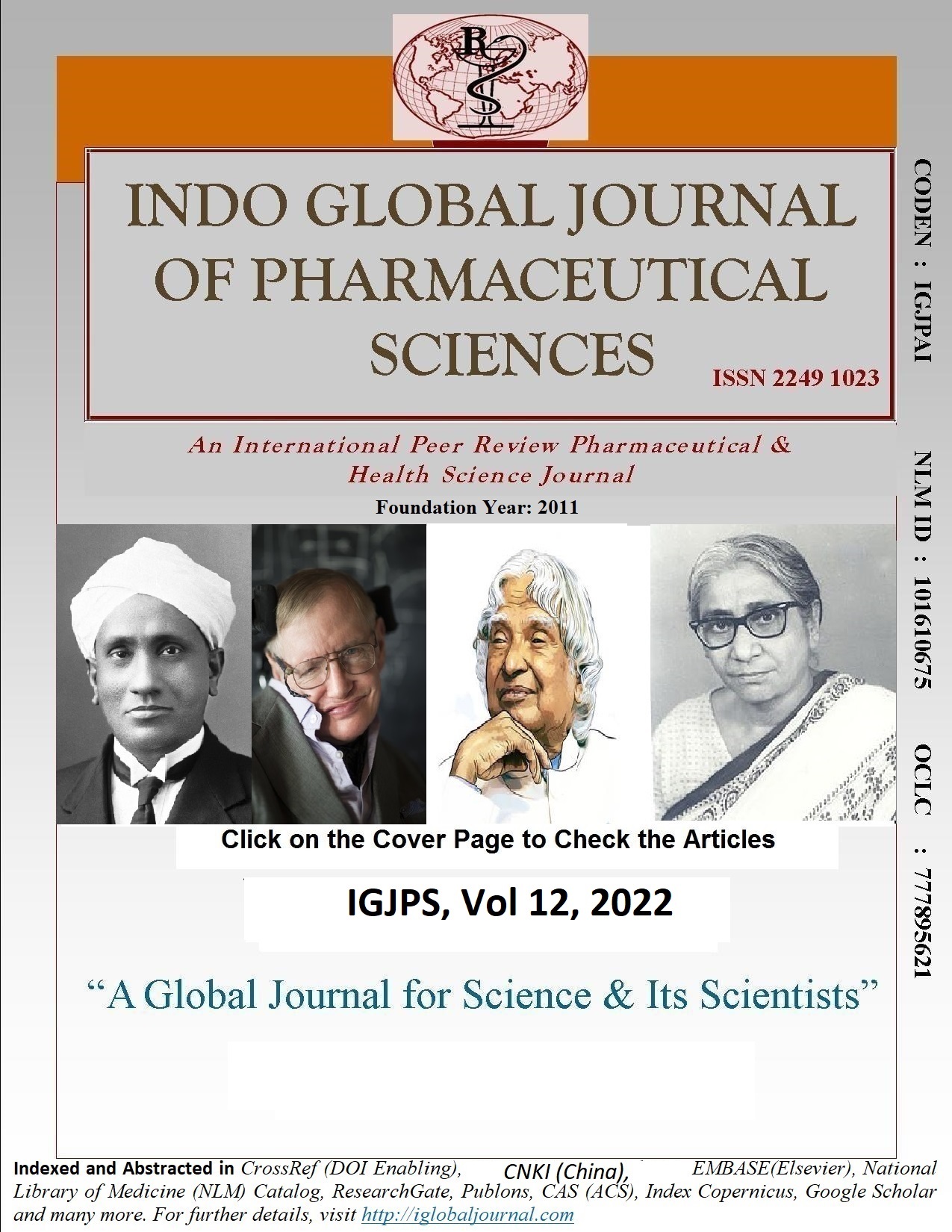 Downloads
How to Cite
Mishra, N. T. P., Yadav, S., Khantwal, M., Khan, W., & Khan, S. (2022). Clinical Translation of Gold Nanoparticles into Effective Neuromedicines: Bottlenecks & Future Prospects. Indo Global Journal of Pharmaceutical Sciences, 12, 44–52. https://doi.org/10.35652/IGJPS.2022.12005