Effect of Polymers in the Design and Characterization of Sustained Release Aceclofenac Microspheres
Keywords:
Drug release, Emulsion solvent evaporation, Polymer, HPMC, EC
Abstract
Purpose: The aim of present work was to design and characterize sustained release Aceclofenac, model drug, microspheres by emulsion solvent evaporation technique. Methods: Aceclofenac microspheres were prepared by emulsion solvent evaporation process by using Ethyl cellulose and Hydroxy propyl methyl cellulose as polymers. The microspheres were evaluated by drug release study, drug content, drug loading and encapsulation efficiency, and determination of percentage yield. Results: The present study shows that as the polymer concentration increases the percentage encapsulation efficiency, and drug content in the microsphere formulation also increases. The microspheres of all the formulated batches were spherical, discrete and free flowing. Increasing the polymer concentration in microsphere formulation decreases the rate of drug release dramatically. Conclusions: It might be concluded that drug loaded microspheres appear to be a suitable delivery system for a model drug, Aceclofenac, and may help to reduce dose of drug and frequency of administration. Sustained release of Aceclofenac microspheres could be formulated by using ethyl cellulose and HPMC as a release retardant by emulsion solvent evaporation technique.© 2022 iGlobal Research and Publishing Foundation. All rights reserved.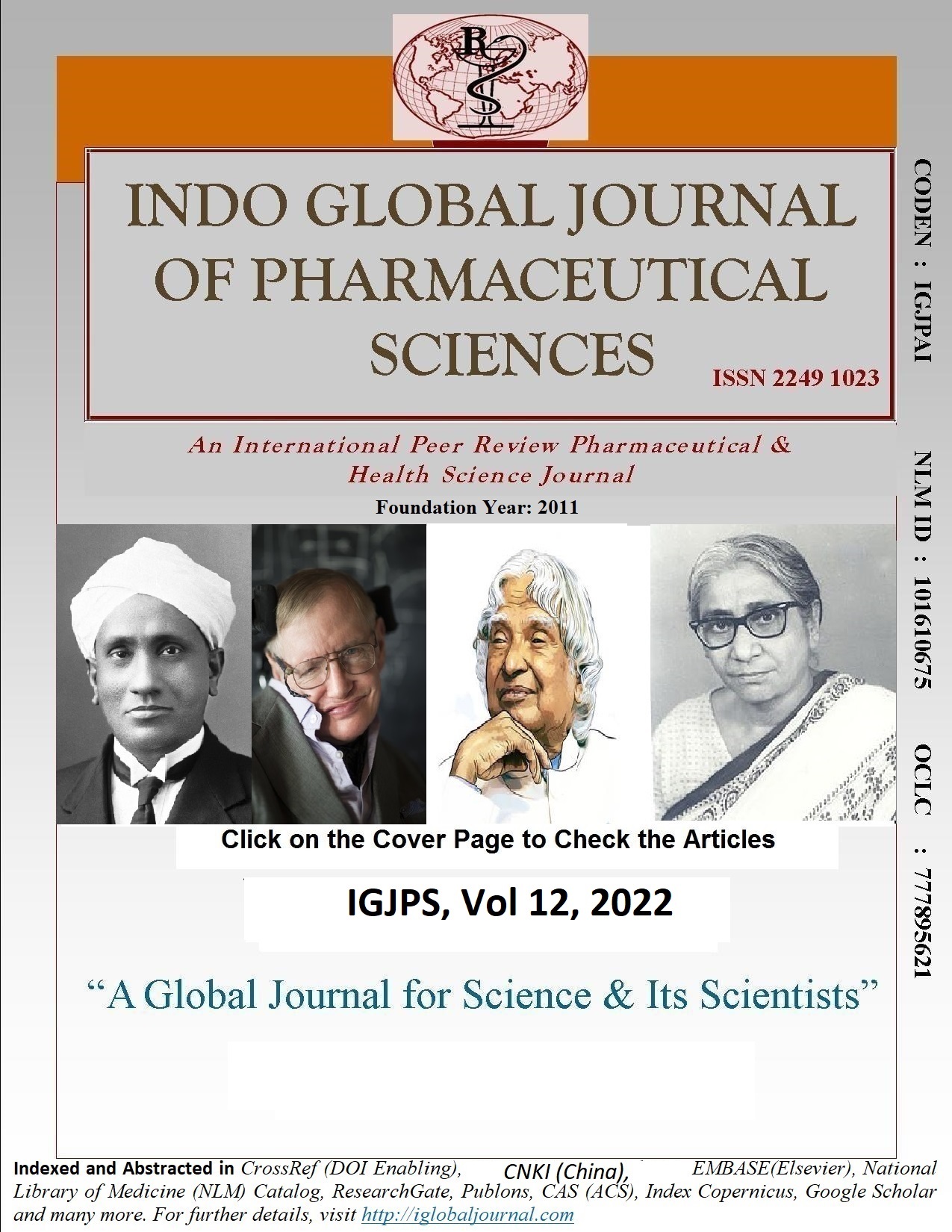 Downloads
How to Cite
Vaghela, P. D. (2022). Effect of Polymers in the Design and Characterization of Sustained Release Aceclofenac Microspheres. Indo Global Journal of Pharmaceutical Sciences, 12, 175–178. https://doi.org/10.35652/IGJPS.2022.12020
Section
Original Research Article