Preparation and Evaluation of Directly Compressible Tablets of Ibuprofen Crystals
Keywords:
Crystallization, Mechanical strength, Pharmacotechnical parameters, Direct compression technique, Dissolution
Abstract
The goal of present study was to prepare the directly compressible tablets of Ibuprofen crystals prepared by crystallization technique using saccharin sodium as an excipient. The prepared tablets were evaluated for the improvement in drug release of Ibuprofen as compared to the pure drug. The crystal formation of Ibuprofen lead to improve the compressibility and mechanical strength of the drug which can be easily converted to directly compressible tablets. The In-vitro dissolution profile demonstrates 3.96 fold increment in the drug release rate from tablets of Ibuprofen crystals compared to the pure drug after one hour. The characterization was done by Powder X-Ray Diffractometry (pXRD), and Headspace Gas Chromatography (HSGC) Study of Ibuprofen treated crystals illustrates the improvement in manufacturability and pharmacotechnical parameters of the drug. © 2022 iGlobal Research and Publishing Foundation. All rights reserved.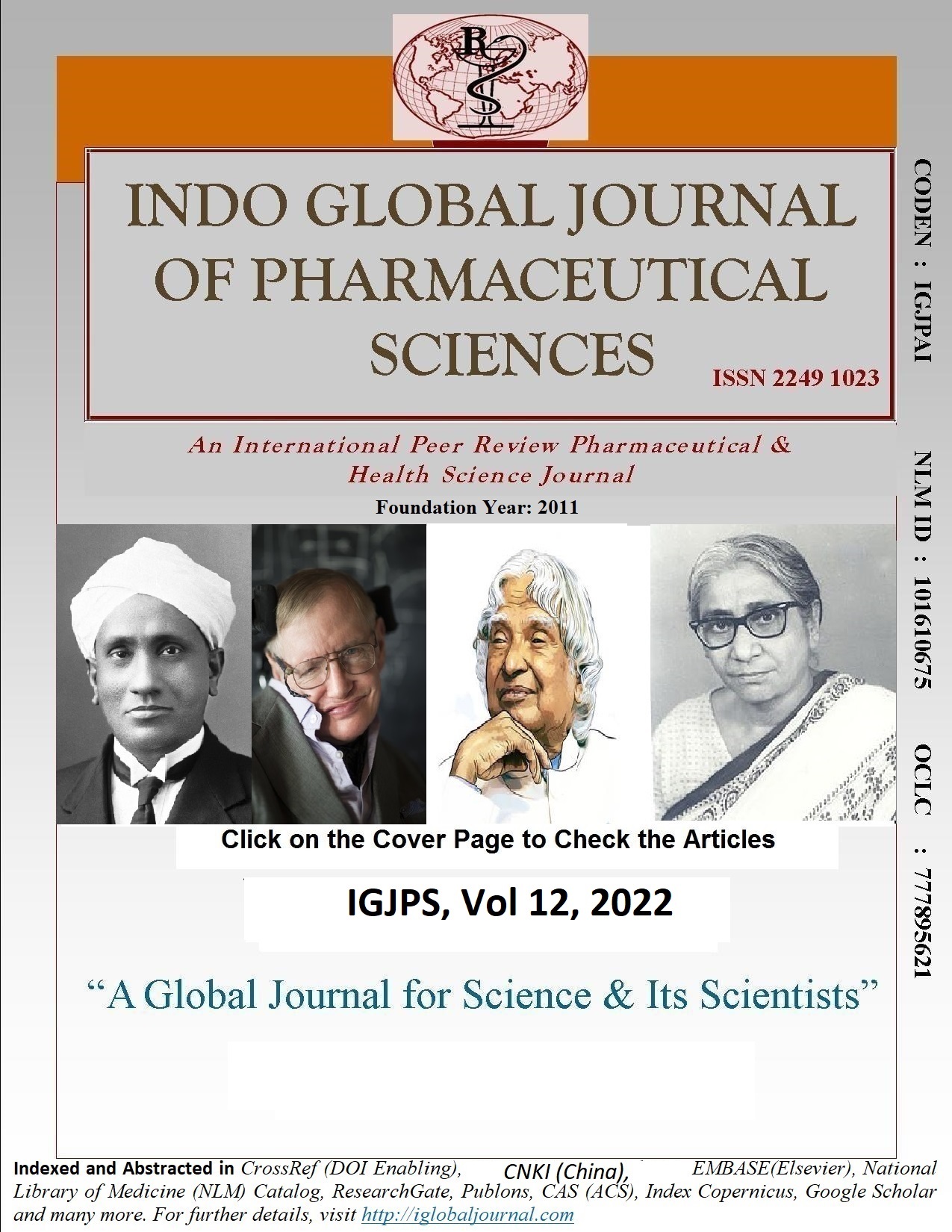 Downloads
How to Cite
Vaghela, P. D., Patel, N., & Tank, H. (2022). Preparation and Evaluation of Directly Compressible Tablets of Ibuprofen Crystals. Indo Global Journal of Pharmaceutical Sciences, 12, 166–174. https://doi.org/10.35652/IGJPS.2022.12019
Section
Original Research Article