A Review on Computational Software Tools for Drug Design and Discovery
Keywords:
Computational Tools, Computer aids Drug Design, Docking Software, Molecular modelling software
Abstract
In the current era of modern drug design & development via computer-aided drug design, the potential role of computational software tools is widely enlarged in use. Computer-based drug design is revolutionary in the new drug discovery process because these processes are fast, time, and cost-saving with more efficient pharmacological activity. Computer-Based drug design is mainly applied for the drug-design and gets many successes in new drug research. There is plenty of software available in drug design; however; still, many issues are rising during its use. To clarify these issues, an attempt has been provided here in this article about the information about worldwide used 189 computation tools along with citation of software tools, download links, computer operative system and application of tools for available software such as Molecular modeling, docking, proteins conformation, pharmacophore mapping, ADMET, Docking pose visualization, force field calculation, homology modeling, 3D structure generator, Computational Crystallography, protein Database, and calculation software. This vital information enlightens all the software right from old to a recent one. Review article important for choice and application of wide-reaching used Drug Design software. © 2022 iGlobal Research and Publishing Foundation. All rights reserved.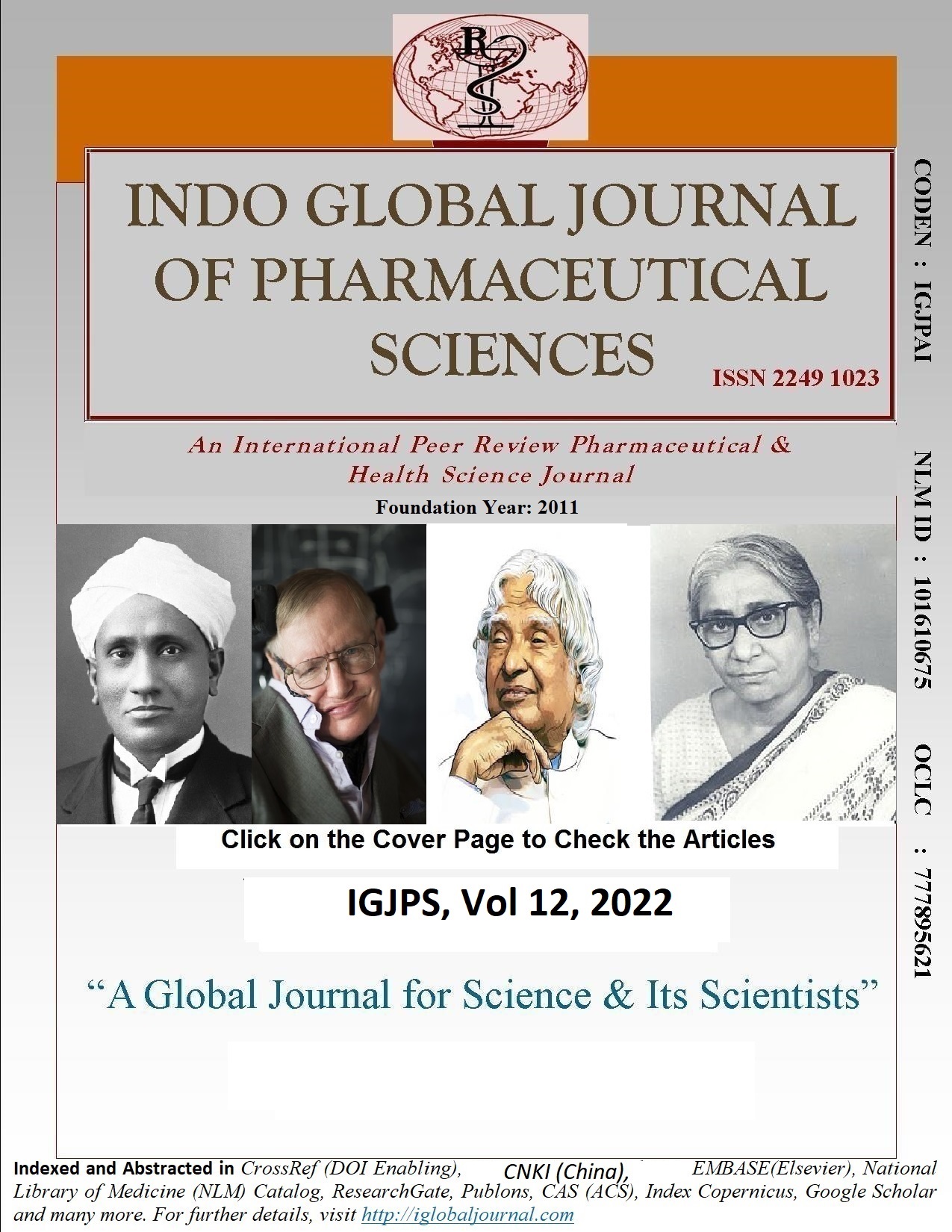 Downloads
How to Cite
Patel, J. R., Joshi, H. V., Shah, U. A., & Patel, J. K. (2022). A Review on Computational Software Tools for Drug Design and Discovery. Indo Global Journal of Pharmaceutical Sciences, 12, 53–81. https://doi.org/10.35652/IGJPS.2022.12006