Telecardiology in the Era of COVID-19: Slaying the Lernaen Hydra of Cardiovascular Disease with the Assistance of a Post-modern Iolaus
Keywords:
COVID-19, Cardiology, Remote healthcare, Digital health, Medical Humanities
Abstract
The delivery of healthcare to patients with chronic non-communicable diseases has been challenging during the COVID-19 pandemic. Cardiovascular diseases constitute the leading causes of morbidity and mortality in the western world and beyond. Telecardiology services are essential for the continuity of medical care, the prevention, and early diagnosis of disease exacerbations. This is a dire need for both patients, who can experience long-term impairment and decrease in functional independence if left untreated, and healthcare systems, who cannot endure additional burden in times of crisis. The development and maintenance of effective remote care frameworks in this field is a multidisciplinary endeavor, where input and scholarly dialogue in the whole spectrum of applied sciences is valuable. In this context, the authors provide an overview of telecardiology applications, discuss its strengths and weaknesses and elaborate on strategies for safe and effective remote cardiovascular care during and beyond the COVID-19 pandemic. © 2022 iGlobal Research and Publishing Foundation. All rights reserved.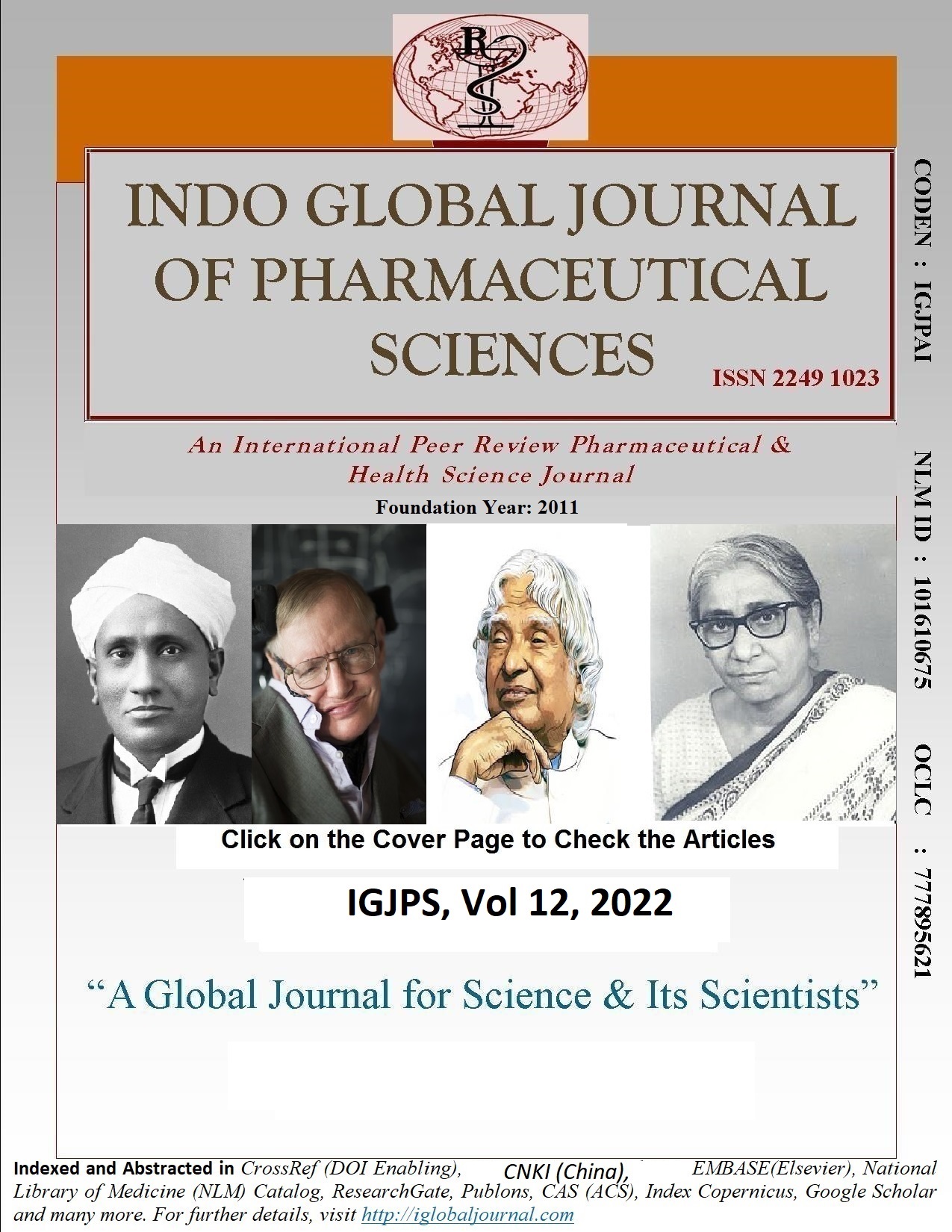 Downloads
How to Cite
Tsagkaris, C., Matiashova, L., Papazoglou, A. S., Moysidis, D. V., Loudovikou, A., Alexiou, A., & Kamal, M. A. (2022). Telecardiology in the Era of COVID-19: Slaying the Lernaen Hydra of Cardiovascular Disease with the Assistance of a Post-modern Iolaus. Indo Global Journal of Pharmaceutical Sciences, 12, 110–114. https://doi.org/10.35652/IGJPS.2022.12010