Study to Assess the Efficacy of Wheatgrass Juice Therapy Intervention on Haemoglobin Level in Adolescent Anaemic Females
Keywords:
Wheatgrass juice, Chlorophyll, Anaemia, Haemoglobin, Adolescents
Abstract
Background and Objectives: Wheatgrass juice is rich in various minerals like iron, magnesium, calcium, phosphorus, antioxidants like beta carotene, and insoluble dietary fibers. It has a significant amount of medicinal value with a rich source of Chlorophyll. The chemical structure of Chlorophyll is almost identical to Haemoglobin. The only difference is that magnesium is a central element in chlorophyll and iron in Haemoglobin. The vital component of wheatgrass helps in building Haemoglobin in our body. Thus, it is used therapeutically for various clinical conditions involving Haemoglobin deficiency and other chronic disorders ultimately it is considered as green blood. Adolescents are susceptible to both macro and micronutrient deficiencies. Adolescent girls are mainly vulnerable groups due to blood loss during menstruation and poor dietary habits. The present study aims to evaluate the effect of wheatgrass fresh juice on the Haemoglobin level of adolescent anemic females. Materials and Methodology: 60 subjects were selected with Haemoglobin less than 10mg/dl and divided into two groups. Group 1- Study group was given 30ml of freshly prepared wheatgrass juice on empty stomach daily for 60 days. Where Group 2- Control group were observed with regular activities. Results: After 60 days the symptomatic improvement and increase in Haemoglobin level in the study group was noticed as compared to the control group. Conclusion: Wheatgrass juice consumption will improve the Haemoglobin levels among anemic adolescent females Index. © 2022 iGlobal Research and Publishing Foundation. All rights reserved.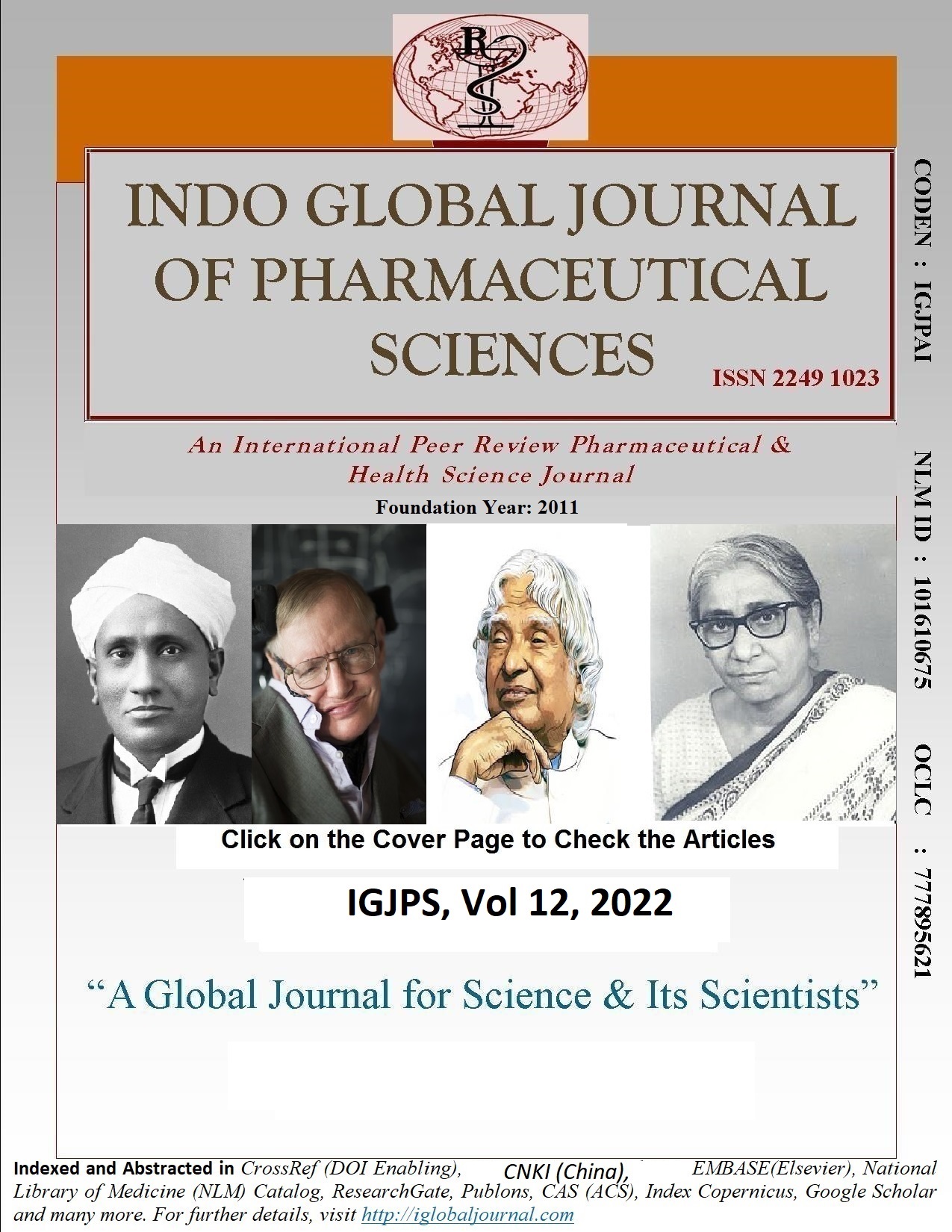 Downloads
How to Cite
Deepak, & D R, L. (2022). Study to Assess the Efficacy of Wheatgrass Juice Therapy Intervention on Haemoglobin Level in Adolescent Anaemic Females. Indo Global Journal of Pharmaceutical Sciences, 12, 30–35. https://doi.org/10.35652/IGJPS.2022.12003
Section
Original Research Article