Microsponge as Novel Drug Delivery System: A Review
Keywords:
Microsponge, Microspheres, Control release, Target release, Topical, Enhance stability
Abstract
During the last few decades, pharmaceutical industry gave more importance to the controlled release of dosage forms like solid formulation, semi solid formulation, and topical preparation due to efficacy and patient compliance. Normal topical preparations have some disadvantages like unpleasant odour, greasiness, and skin irritation reported in study cases. Also many topical preparations fail to reach the systemic circulation in sufficient amounts in few cases. This problem is achieved by the present formulation as microsponge in the areas of research. MDS is a microscopic sphere capable of absorbing skin secretions, therefore reducing the oiliness of the skin. Microsponge having particle size of 10-25 microns in diameter, have wide range of entrapment of various ingredients in a single microsponges system and release them at desired rates. Microsponge is recent novel technique for control release and target specific drug delivery system. Microsponges are polymeric delivery system composed of porous microspheres. They are tiny sponge-like spherical particle with a large porous surface. Drug release in microsponge is done by the external stimuli like (pH, temperature, rubbing). It has several advantageous over the other topical preparations are non allergenic, non toxic, non irritant, non mutagenic. Microsponges are designed to deliver a pharmaceutical active ingredient efficiently at the minimum dose and also to enhance stability, reduce side effects and modify drug release. © 2022 iGlobal Research and Publishing Foundation. All rights reserved.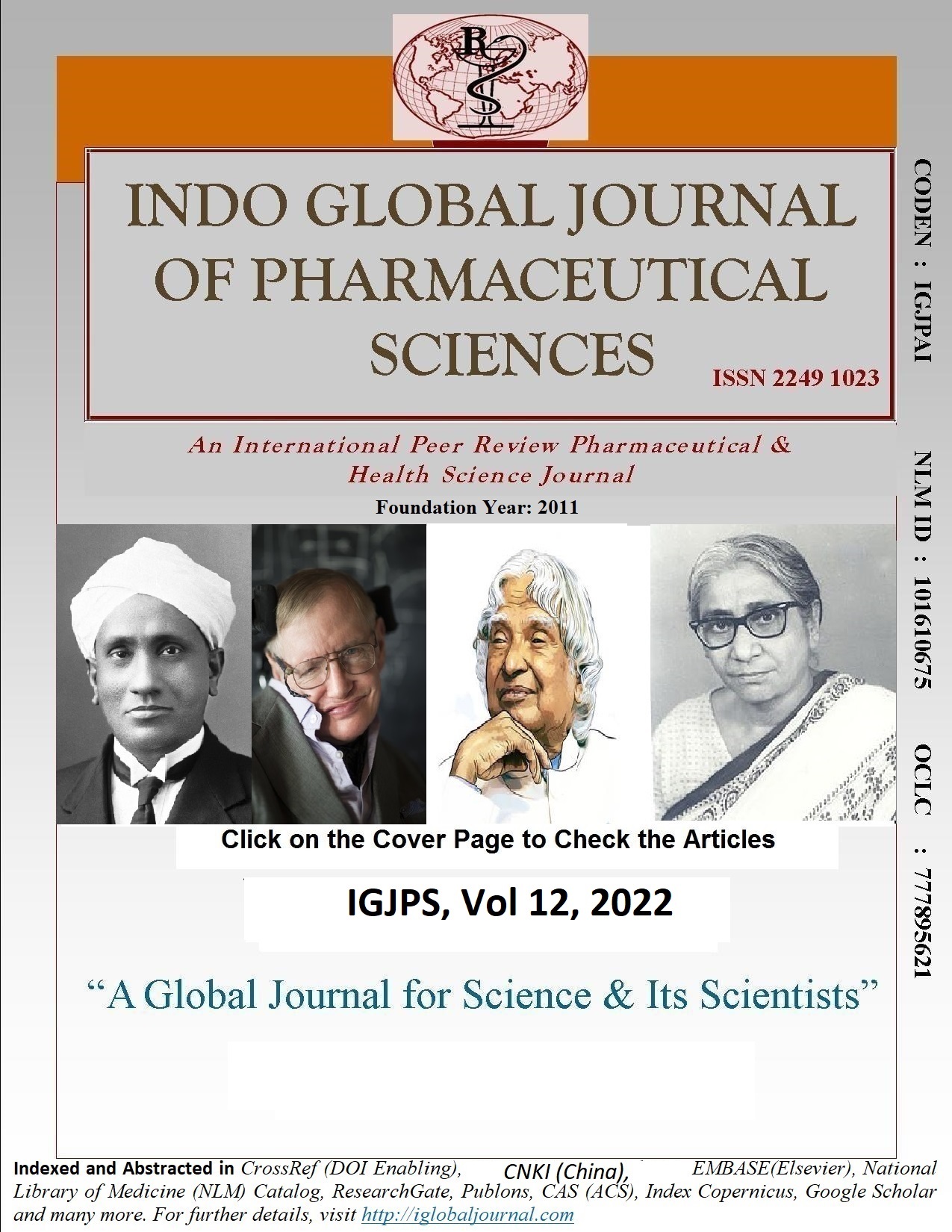 Downloads
How to Cite
Jayasawal, P., Rao, N. G. R., & Jakhmola, V. (2022). Microsponge as Novel Drug Delivery System: A Review. Indo Global Journal of Pharmaceutical Sciences, 12, 21–29. https://doi.org/10.35652/IGJPS.2022.12002