Natural Gums and Carbohydrate-Based Polymers: Potential Encapsulants
Keywords:
Bioactive compounds, Bioavailability, Encapsulation, Encapsulants, Polysaccharides
Abstract
Background: Plants possess a wide range of bioactive compounds with established health benefits which are highly susceptible to degradation. The environmental dynamics such as high temperature, light, oxygen limits the shelf life and bioavailability of these compounds in food and drug formulations. Encapsulation serves as an effective way of preserving these sensitive compounds by enclosing them within a coating/wall material and hence improves their bioavailability and functional properties. Scope and Approach: The wall materials used for encapsulation also known as encapsulants act as physical barriers between core compound and external stimuli. There are different edible protein, lipid and carbohydrate based encapsulants used for coating of bioactive compounds. However, this review gives a detailed insight on composition, functional properties, and applications of carbohydrate based polymers in food, and pharmaceutical industries while emphasizing on the advantages and limitations of these polymers in encapsulation process. So, we explored recent expansion in the area of natural polysaccharides and their derivatives as carriers for the targeted and sustained delivery of active compounds. Key Findings and Conclusions: Polysaccharides, natural gums (Carrageenan, Alginate, Gum arabic, Guar gum, Gellan gum, Xanthan gum) and their derivatives are biodegradable polymers being used as sustained release carriers. They are more advantageous over lipid based and protein based carriers by virtue of their unique features such as thermo stability and versatility of interacting with a range of hydrophilic and hydrophobic compounds. Tailor-made carriers made by structural modifications of the polysaccharides using physical, chemical and enzymatic reactions result in improved functional properties and hence widen their area of applications. © 2022 iGlobal Research and Publishing Foundation. All rights reserved.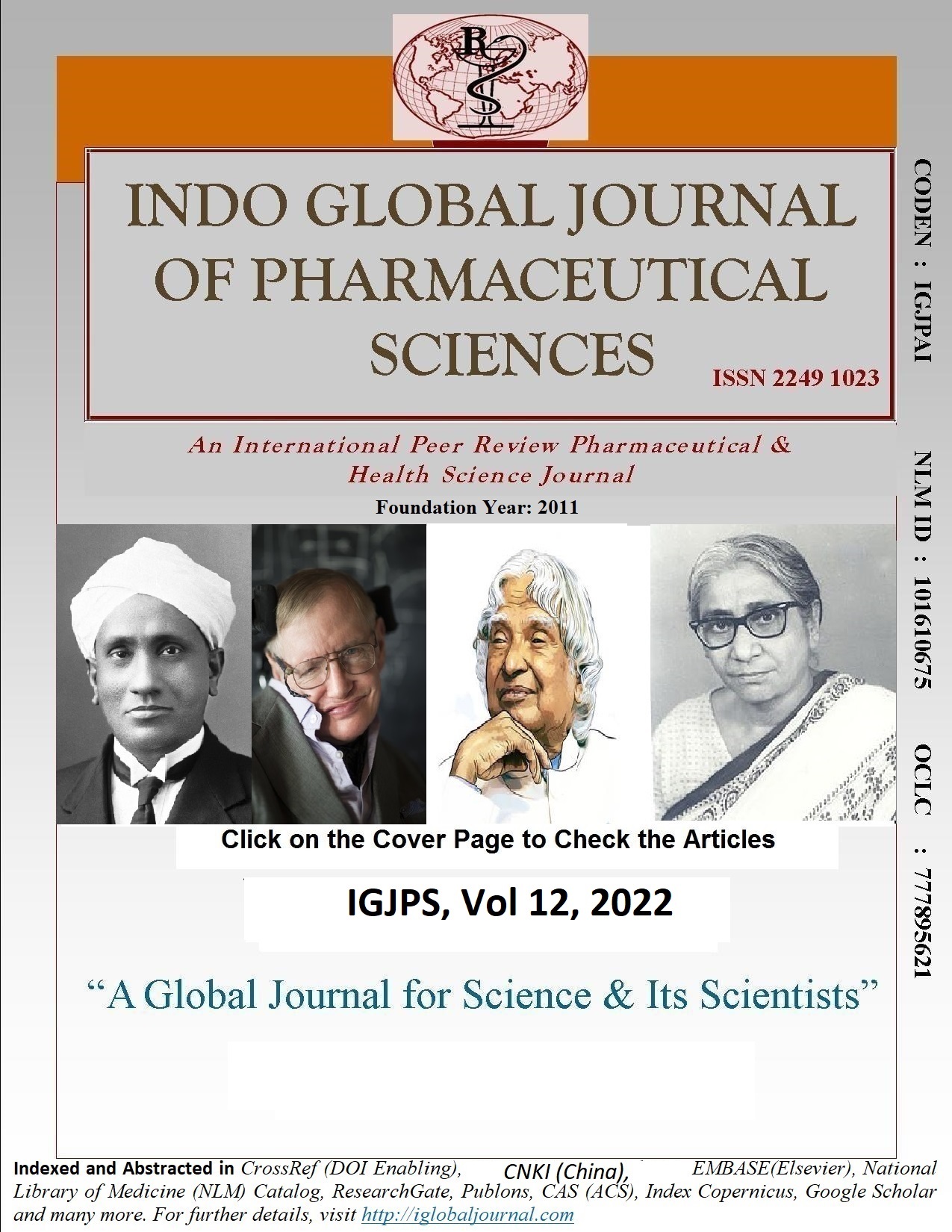 Downloads
How to Cite
Ansari, Z., & Goomer, S. (2022). Natural Gums and Carbohydrate-Based Polymers: Potential Encapsulants. Indo Global Journal of Pharmaceutical Sciences, 12, 01–20. https://doi.org/10.35652/IGJPS.2022.12001