In vitro Evaluation of Physicochemical Properties of Polyherbal Anti-Wrinkle Cream
Keywords:
Polyherbal, Anti-wrinkle, Creams, Stability Study
Abstract
Purpose: Skin ageing can be described as irregular pigmentation, increased wrinkling, loss of elasticity, dryness and roughness. Wrinkling of the skin is the most obvious sign of deterioration of the human body with age. Herbal cosmetics enhance the human appearance by playing a major role in impeding and reversing the ageing of the skin. Method: In this study, anti wrinkle creams were formulated with herbal oils of different concentrations namely AW1, AW2, AW3 and AW4. All cream formulations were evaluated for different parameters like pH, viscosity, spreadability, stability studies etc. The creams were found to be stable during stability studies done according to ICH guidelines.  All in vitro tests results were analyzed statistically using SPSS software 17.0 version and compared with standard marketed formulations. Results: The formulated creams were consistent in quality and safe to be used on the skin. The Anti Wrinkle creams showed no evidence of phase separation and ease of removal. The creams were not shown any redness, edema, inflammation and irritation to the skin during skin irritation studies. The formulated creams were found statistical significant difference with that of standard at p<0.05. Conclusion: Formulations AW2 and AW4 showed good pH, viscosity, homogeneity, good spreadability, good extrudability with good appearance during the three months of stability studies. © 2022 iGlobal Research and Publishing Foundation. All rights reserved.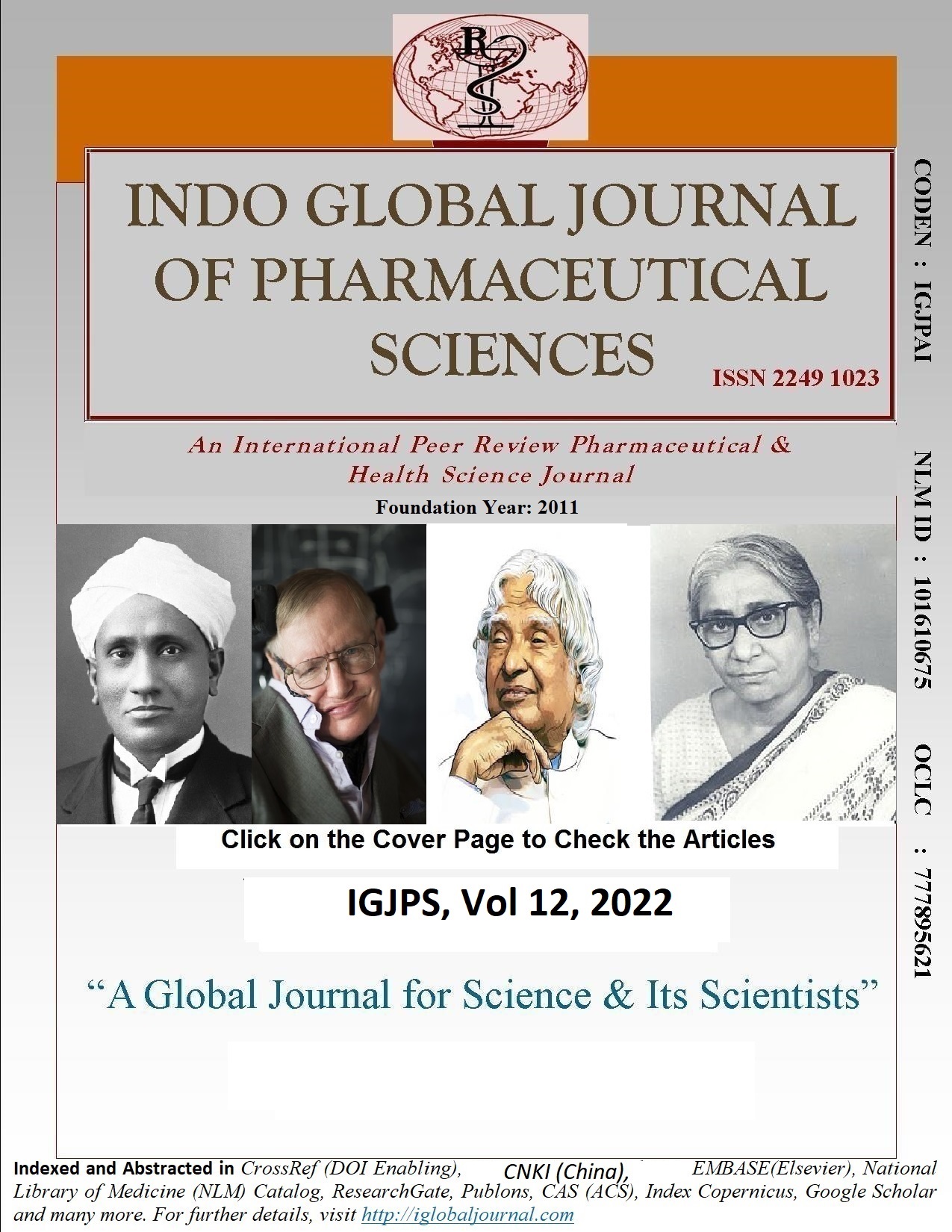 Downloads
How to Cite
Kiranmai G, U., & Shayeda. (2022). In vitro Evaluation of Physicochemical Properties of Polyherbal Anti-Wrinkle Cream. Indo Global Journal of Pharmaceutical Sciences, 12, 209–215. https://doi.org/10.35652/IGJPS.2022.12026
Section
Original Research Article